9Bar HNL
When you find a place and a people that are just as passionate about what they do as you are, you have to find ways to work together. It's almost as if we were a match made in heaven.
9Bar is a specialty coffee shop with a modern industrial atmosphere that is run by passionate coffee lovers and foodies. They strive to inspire interaction, conversation and creativity by brewing quality coffee paired with rustic-style home-made baked goods and breakfast.
Lifted helped to create a website that told their story in a fresh way that effectively communicated all things happening with their beloved neighborhood coffee shop while making room for potential scaling of restaurant software integration.
Services
Brand Strategy
UI/UX
Web Design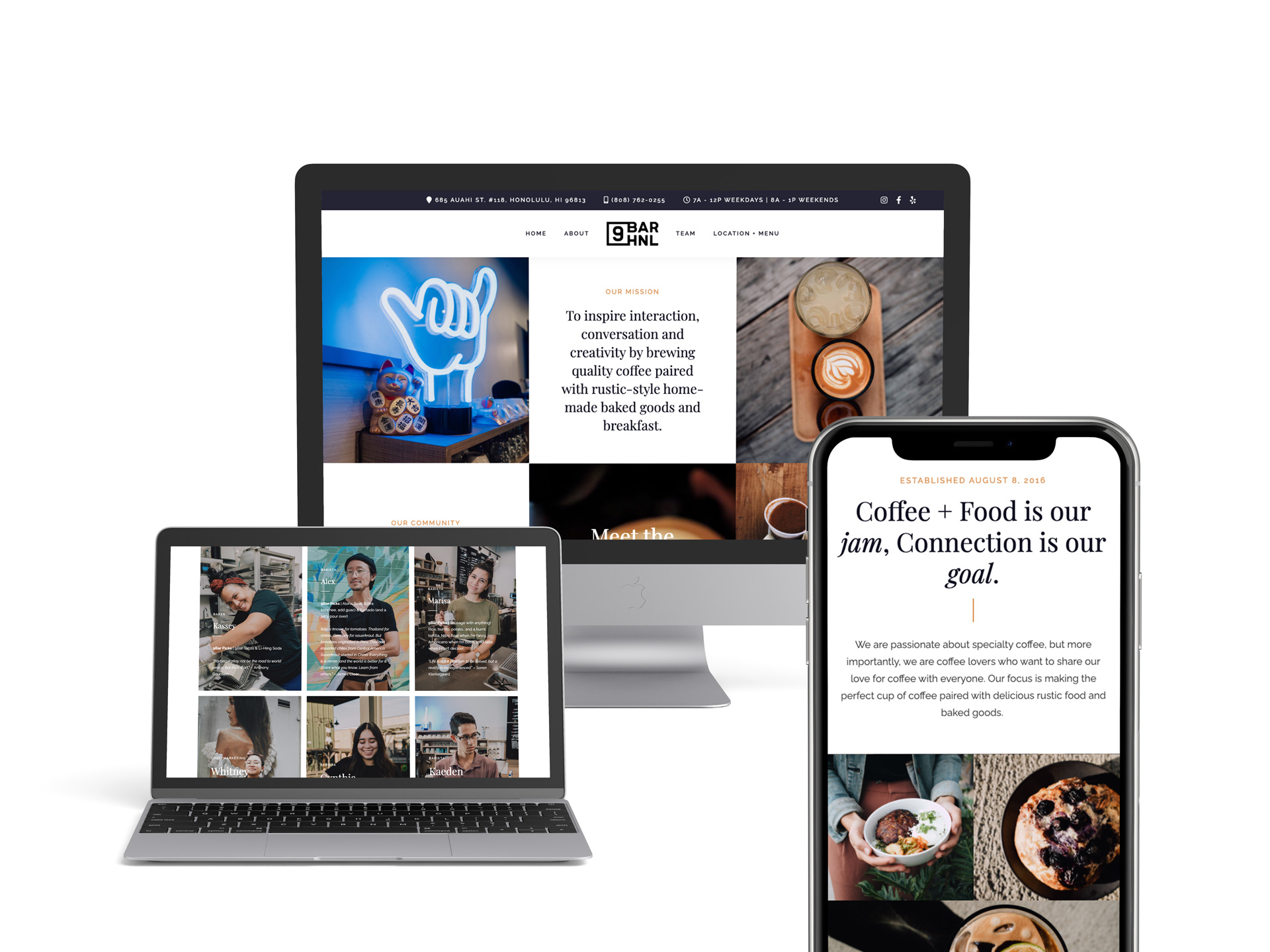 Testimonial
I truly enjoyed the process and professionalism of Lifted getting to know my company. It showed me that they value their work and that what they create really needs to represent the unique company. I especially loved the discovery session! I've never done anything like that before. It has helped me identify and put into words what my company represents. It helped me focus on what steps I need to take next and has helped my marketing team with a direction and purpose.